Institute for Jewish-Catholic Relations of Saint Joseph's University
Philadelphia, Pennsylvania
Sunday, July 10 - Wednesday, July 13, 2016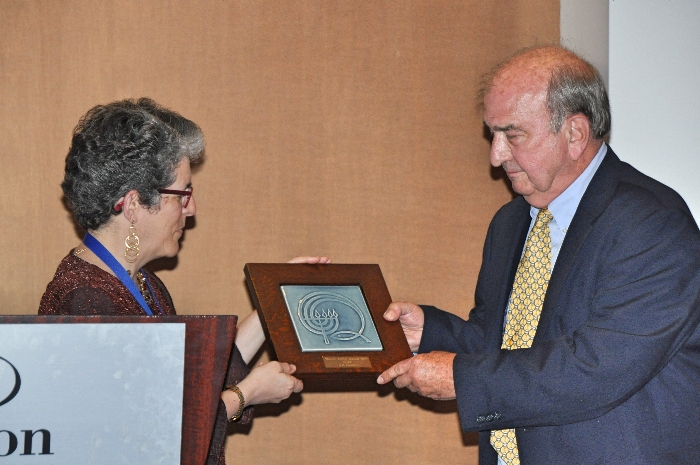 The CCJR annual meeting this year was held concurrently with that of the International Council of Christians and Jews. Therefore, it occurred in the month of July instead of the usual October or November. The CCJR supported certain panels and sessions in the ICCJ meeting, most notably a panel on "The Understanding of Paul´s Theology and Christian Anti-Judaism" at which Prof. E. P. Sanders was awarded the CCJR's Shevet Achim award for outstanding contributions to Christian-Jewish Relations.
For full details of the combined ICCJ/CCJR conference, click HERE for the program booklet.
The annual ICCJ Business Meeting occurred on Monday evening, July 11, 2016 with the following agenda and results indicated in brackets. Since the meeting occurred in the larger context of the ICCJ conference, it was more abbreviated and streamlined than typical.
Welcomes and Recognitions (Ruth Langer, chair)

Roll Call of Member Organizations: A quorum was achieved.

Nominations Committee Report and Board elections. Elena Procario-Foley proposed Philip A. Cunningham for a three-year team as Secretary-Treasurer, expiring in 2019. This was the only Board seat up for election this year. The proposal was approved unanimously.

2017 meeting: Fall meeting on normal schedule, location and date TBD. [It was later agreed that the 16th Annual Meeting would be hosted by Jewish Theological Seminary and Union Theological Seminary in New York City on September 10-11, 2017.]

New Member Applications: none

ICCJ Report (Phil Cunningham)

SCJR Report (Ruth Langer and Adam Gregerman)

Secretary/Treasurer's Report (Phil Cunningham) [The current report and projected budgets were approved unanimously.]

Webmaster's Report (Phil Cunningham)

Chair's Report (Ruth Langer)

Old Business (none)

New Business (none)