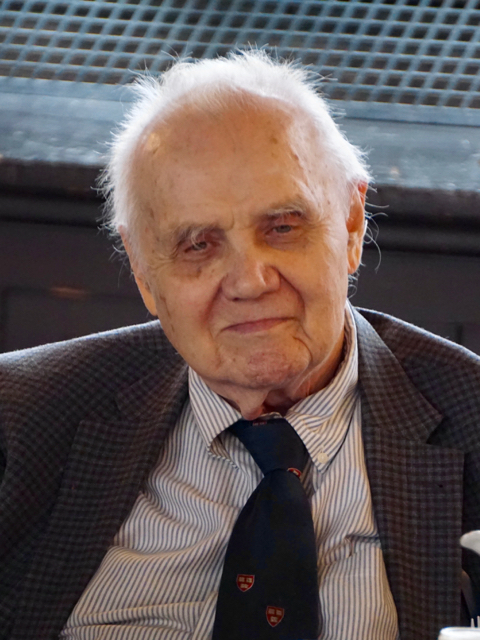 John Townsend was ordained a Deacon and Priest in the Episcopal Church 1952, then received his doctorate in New Testament from the Harvard Divinity School in 1959. While at HDS he served as priest-in-charge for various troubled parishes in the New Bedford/Fall River area, as well as in the Diocese of Rhode Island. In 1952 the Philadelphia Divinity School, which merged into the Episcopal Divinity School invited him to teach New Testament and biblical languages, where he also taught Jewish studies. In addition, during much of this time, he served as Chaplain to the Sisters of St. Anne. After his official retirement Harvard Divinity School invited him to teach a course in Advanced Rabbinic studies, a one year appointment that continued until his second retirement in 2010.
An expert in the New Testament and Rabbinic Literature, he was the author of many books and articles. Over his scholary and pastoral career, he learned to appreciate Judaism in general and rabbinic literature in particular, both for themselves and as an essential tool for interpreting the Christian New Testament. He learned to read the New Testament, not as representing a separate religion, but as a Jewish sectarian supplement to the Hebrew Bible. That experience has continued to influence his writing and teaching throughout his life.
He was also a member of the Christian Scholars Group on Christian-Jewish Relations for many decades. Dr. Eugene Fisher praised Dr. Townsend's "scholarship and deep and productive involvement in furthering Jewish-Christian relations, nationally and internationally." Dr. Edward Kessler recalled that "John taught me Rabbinics at Harvard Divinity School when I was a student (Tanhuma was his favourite text, I remember), and I will always be in debt to him for reminding me to love the rabbis (even when I didn't understand their argument!)." Rev. Dr. John Pawlikowski was "especially grateful for the support and encouragement he gave to me. I think his rewriting of the Passion narrative remains a major accomplishment. Having [just] come through Holy Week once more, especially Good Friday, his work remains as relevant and as needed as ever."